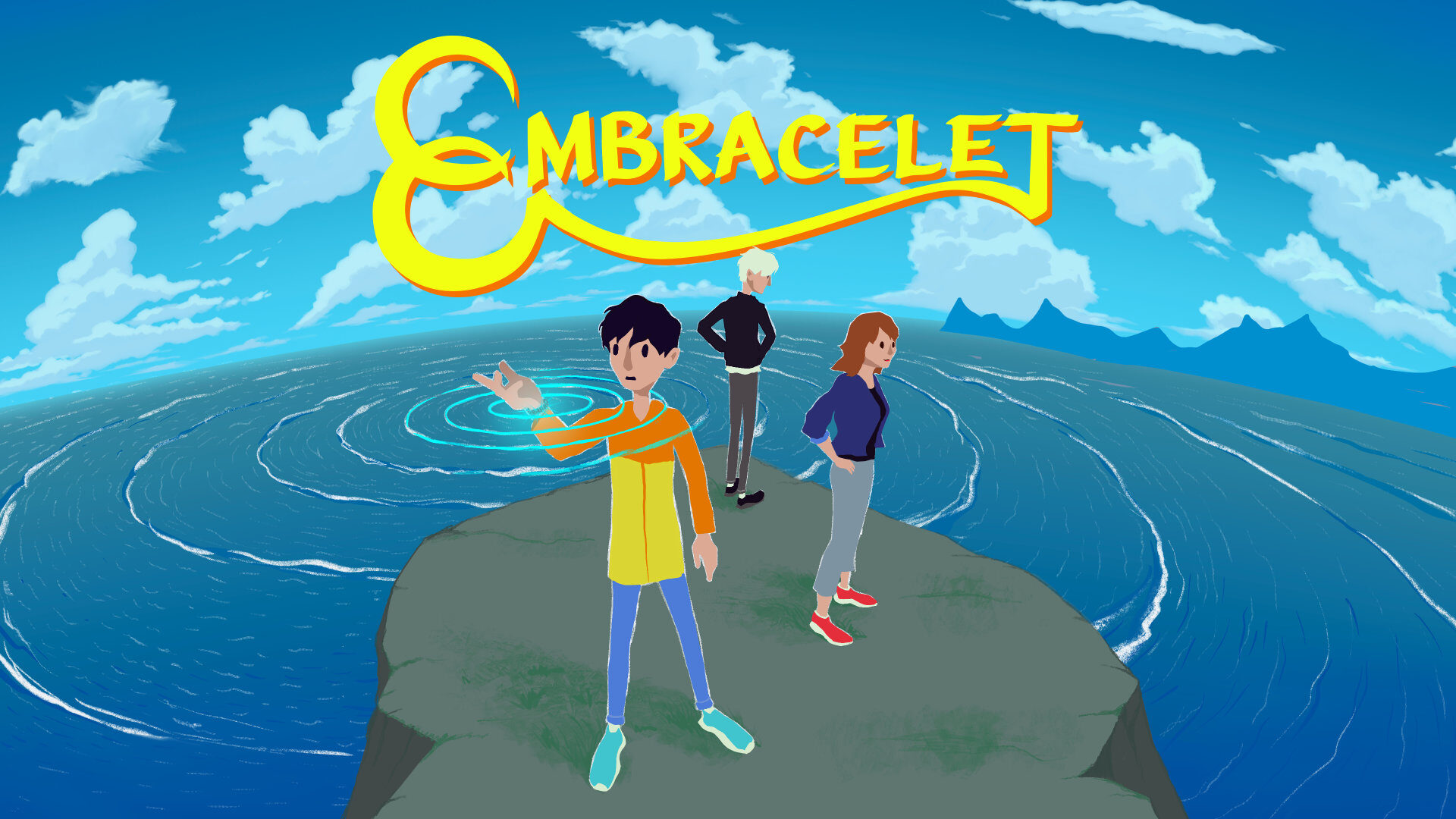 In Embracelet, you explore a beautiful northern Norwegian island while solving puzzles using a magical bracelet – a coming of age story about love, loss, friendship and family.
Embracelet is the singular work of solo developer and composer Mattis Folkestad, whose previous game was the award-winning adventure Milkmaid of the Milky Way.
Game info
Genre: Puzzle Adventure
Style: Third Person 3D
Release date: September 24, 2020 (iOS November 26, Android July 9, 2021)
Embargo date: September 23, 2020
Gameplay: Exploration, puzzles, branching narrative
Playtime: 3-6 hours
Release platforms: Nintendo Switch, Steam/GoG/itch.io (PC), iOS, Android
Languages: English, Norwegian, French, German, Italian, Spanish
Current Metacritic score: 85 (PC), 81 (Switch).
Game website: http://embraceletgame.com
Steam Store page link: https://store.steampowered.com/app/1311510/Embracelet/
itch.io store page link:
https://machineboy.itch.io/embracelet
Nintendo eShop US link: https://www.nintendo.com/games/detail/embracelet-switch/
Ninendo eShop EU/AUS link: https://www.nintendo.co.uk/Games/Nintendo-Switch-download-software/Embracelet-1845526.html
iOS App Store link:
https://apps.apple.com/no/app/embracelet/id1537593277
GOG store link:
https://www.gog.com/game/embracelet
Google Play Store link:
https://play.google.com/store/apps/details?id=com.machineboy.Embracelet
Factsheet
Developer:
Machineboy
Based in Oslo, Norway
Founding date:
2007 (Ltd Company since 2018)
Website:
machineboy.com
Press / Reviews/ Business inquiries:
mattis@machineboy.com
Content creators key request (Do not send e-mail):
https://www.keymailer.co/g/games/98358
Social:
twitter.com/machineboycom
facebook.com/machineboycom
Releases:
Milkmaid Of The Milky Way
Embracelet
Screenshots
Release Trailer (Nintendo Switch)
Game Plot
Embracelet is an exciting and emotional game set in a fictitious, Northern Norwegian universe where you play 17 year old Jesper who inherits a mysterious bracelet from his grandfather. You are given the task to return the bracelet to the island up north where he grew up, and on your journey you must use the magical abilities of the bracelet to solve puzzles.

As Jesper begins to piece together the mystery behind this curious artifact, he will also need to learn to deal with an unfamiliar community torn between old traditions and new, invasive industries. You get to know the two other teenagers on the island, Hermod and Karoline, who will challenge you with ethical and personal dilemmas.

At the same time the bracelet pulls you towards a dark secret, away from your friends and into a mysterious ghost world. Will you find out the secret behind the bracelet's powers?

Press Inquires / Review Codes
If you are a game journalist and want a review copy you can contact me directly.
If you are a streamer/influencer/youtuber key codes can be requested on keymailer here.
Note, at this time review codes are only for game reviewers and journalists.
For interviews or other inquires, please contact me here.
Legal
Feel free to use and share screenshots and videos provided here. Embracelet™ is a trademark of Machineboy AS.