The past year has been pretty amazing for my little sci-fi adventure game. I've travelled around and shown the game at festivals, met a lot of great developers and game enthusiasts and gotten great feedback and reviews from journalists and players on all platforms. The game has been nominated for awards at various festivals the world over, but on January 13th I was blown away when Milkmaid of the Milky Way was awarded both Game of the Year Small Screen and Game of the Year at Spillprisen 2017!
Spillprisen is the Norwegian game industry's own celebration, where juries consisting of game developers and journalists honour the best audio, art, fun for everyone, tech, game design, game of the year small screen and game of the year. Milkmaid was nominated for four prizes, and I was pretty shocked when I ended up with both the general and small screen GOTY award. The other games that won were the delightful World to The West with four prizes, and beautiful voxel-flyer Fugl taking the tech award.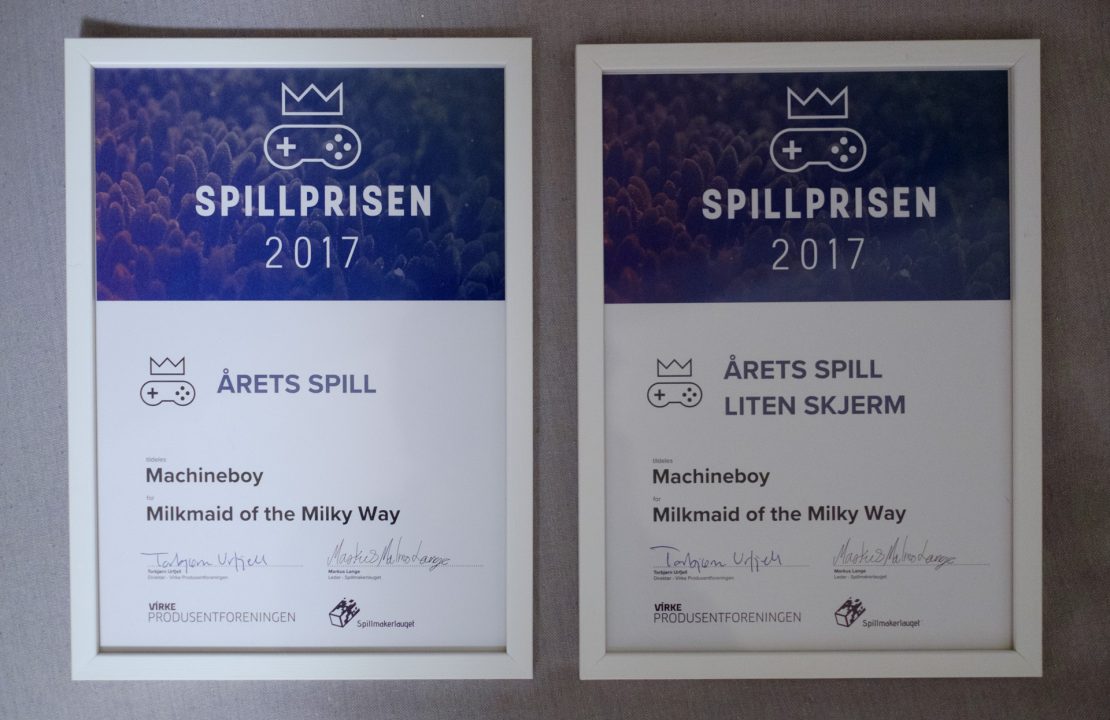 I had a great time hanging out with other game developers and journalists. The Norwegian game industry might not be huge, but there are so many friendly people around who all have a great passion for creating games and expanding the medium. And I had a hell of a time trying to juggle the two cactuses (cacti?) I won!